"Cuatrix" back in action?
Feb 26, 2016 · 1 minute read · Comments

"Cuatrix", one of the bands created by renowned double bass player Jorge "Negro" González, is performing on March 4th, 2016: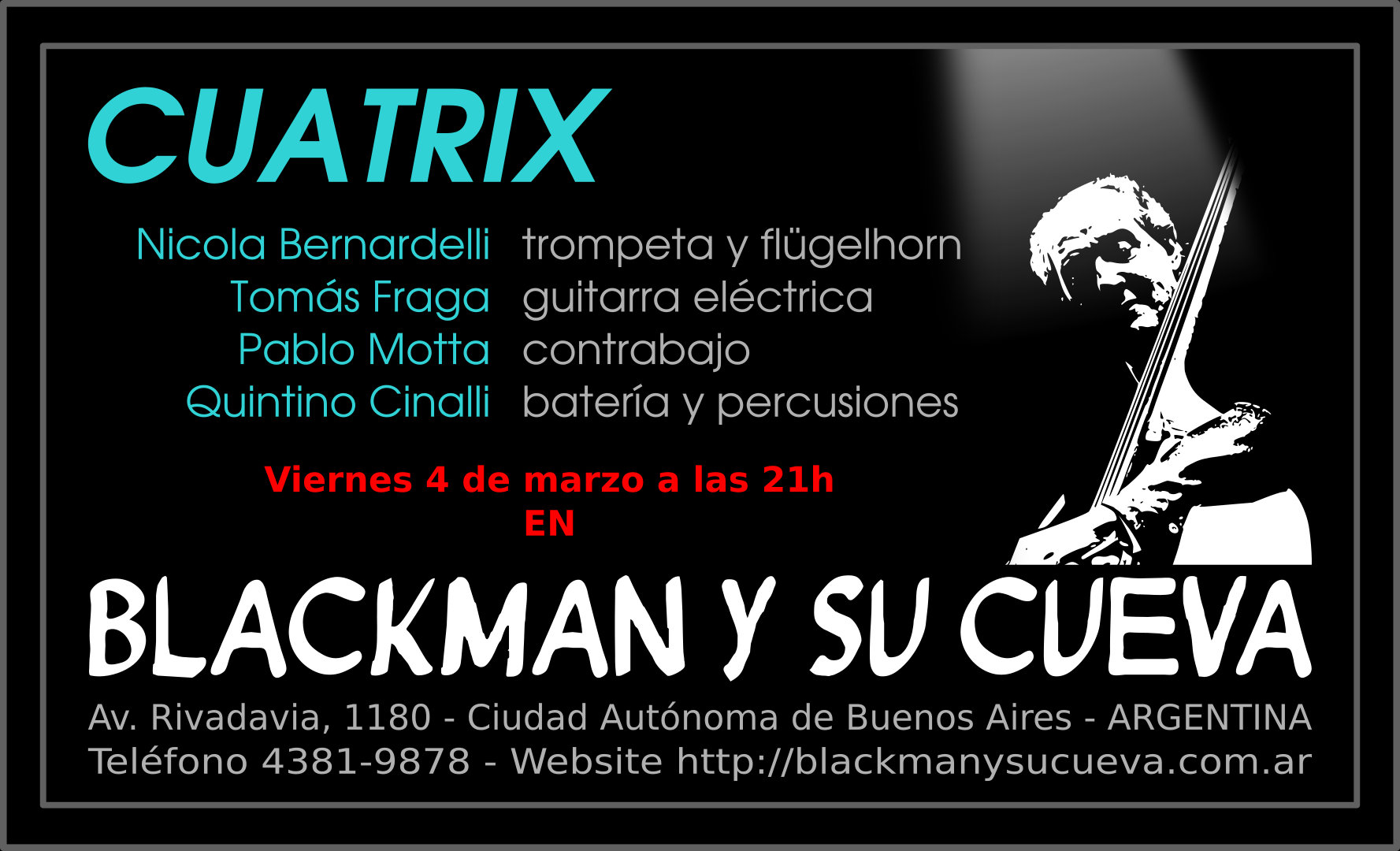 After Jorge passed over, in December 7th 2013, we had only played once, one year later, with Pablo Motta on double bass, during a tribute to Jorge which really filled the "Teatro San Martín", Buenos Aires, Argentina, both in terms of audience and musicians.
This is one show. Are we going to keep it on, is "Cuatrix" really "back in action"? We'll see.
What happened now was that Carlos Américo González, Jorge's brother, kindly invited me to connect with Sergio Souza, his partner in "Blackman y su cueva" (kind of "Jorge and his cave"), the jazz club they founded naming it to Jorge's memory. The place is also a theatre: Sergio is active as author and actor in the world of independent theatre and cinema. Carlos and Sergio had the nice idea of a series of shows of Jorge's bands.
Jorge was a great man besides being a great musician, and anytime and anywhere somebody mentions him, we all agree we miss him a lot. And by the way, he always recommended his friends to remember him cheerfully, without sadness :) <3